KATLOV HOMES
IIdeal holiday with family and friends.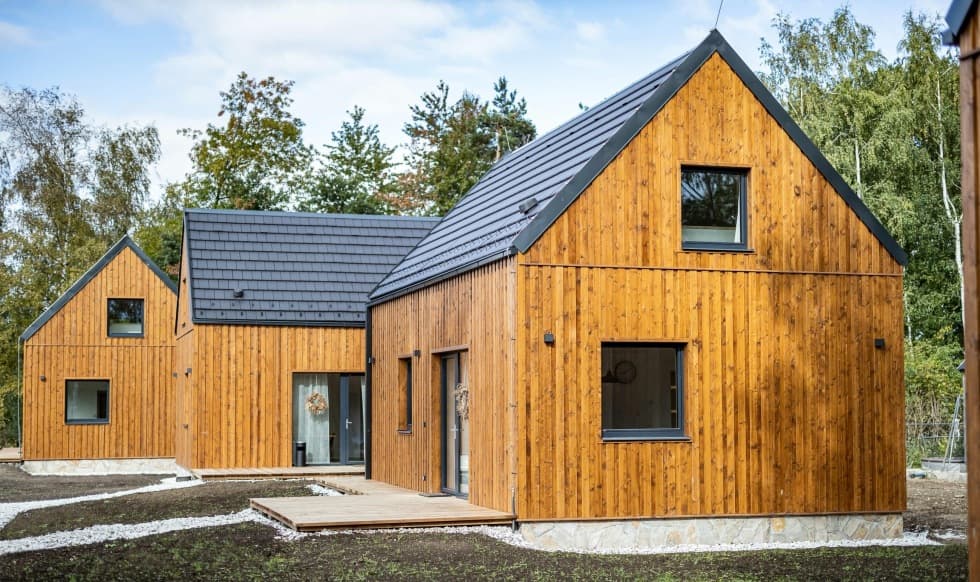 Katlov Lakes & Homes offers a holiday in nature with the possibility of fishing on private waters, but also much more. The complex is located in a quiet and romantic place where you can forget the hustle and bustle of the city.
Four beautiful family cottages in the middle of the Czech Republic, situated between two bodies of water and near the town of Kutná Hora, offer you a wonderful rest and an active holiday in nature.
During the visit, you can take countless trips to the surrounding area and also incredible fishing experiences with the world-famous fisherman Jakub Vágner.
January, February, March, November, December
(except Christmas and New Year's Eve)
* (price is based on full occupancy of 6 persons for a minimum of 7 nights)
April, May, June, July, August, September, October
* (the price is calculated with full occupancy of 6 persons when booking for min. 7 nights and discount coupon JEDUNATYDEN)
Katlov Lakes
& Homes
We will welcome you to the accommodation from 2022.
Stay packages and your accommodation will be at a lower price.
More information can be found in the booking form in the "packages" section.