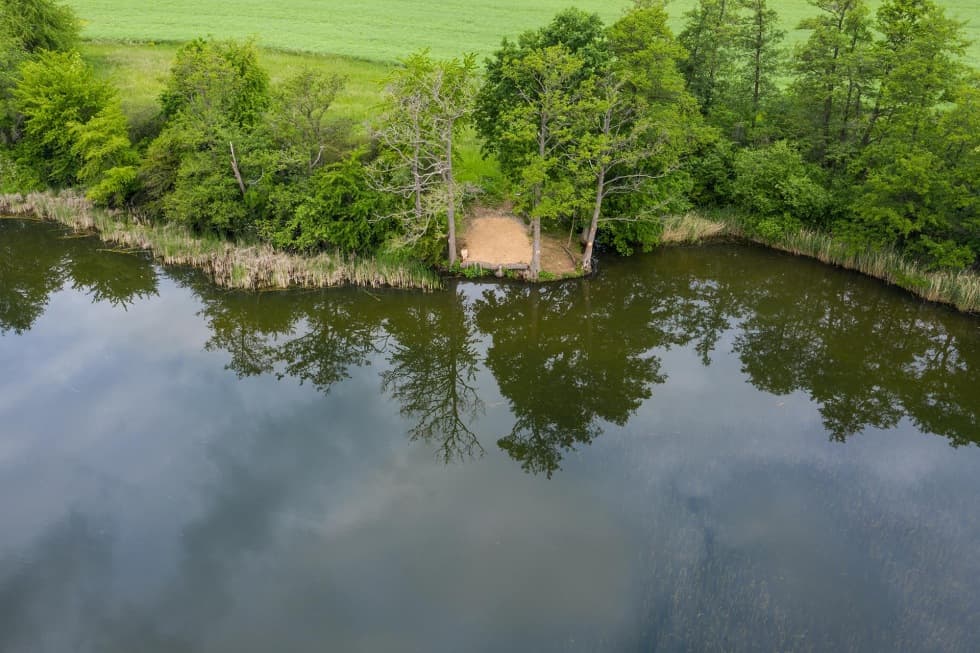 A paradise for carp anglers
Lakes Medenice is located in the Central Bohemian region, approximately 5 km from Lake Katlov, very close to the village of Paběnice. It is situated at an altitude of 440 m above sea level and covers an area of ​​10 hectares.
The depth of the lake is from 1.7 meters to 4 meters at the dam. Around the lake you will find beautiful nature and shores wih water plants that create a wonderful atmosphere for eyes and soul. Only 9 fishing spots have been built all around the lake, which are far enough apart so all fishermen have enough space and can enjoy their time at the lake in peace.
We wish you a lot of catches and beautiful experiences!
from ~17 EUR / day
price includes accommodation on the swim and permit
Facilities (Lake Medenice):
• Toilet (dry toilet)
Facilities Katlov Lakes (5 min. by car)
• Refreshments (kiosk)
• Toilet (women, men)
• Showers (women, men)
• Toilets for disabled persons
Lakes Map | Reservation
On the map you can see the location of the individual fishing swim.
By clicking on the swim you can make a reservation directly.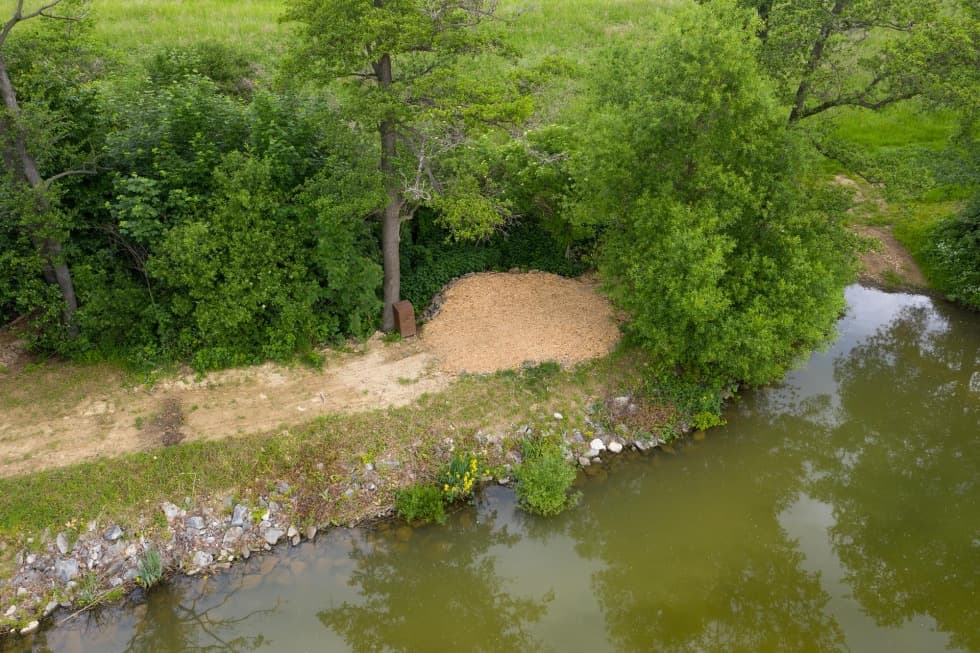 This swim is suitable for 3 anglers.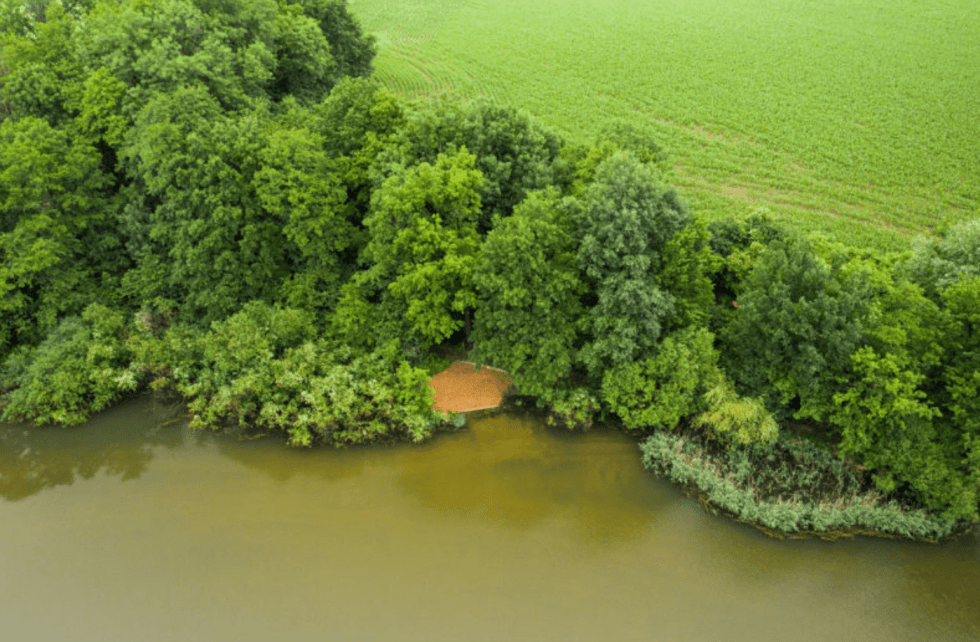 The swim is suitable for a maximum of 2 anglers.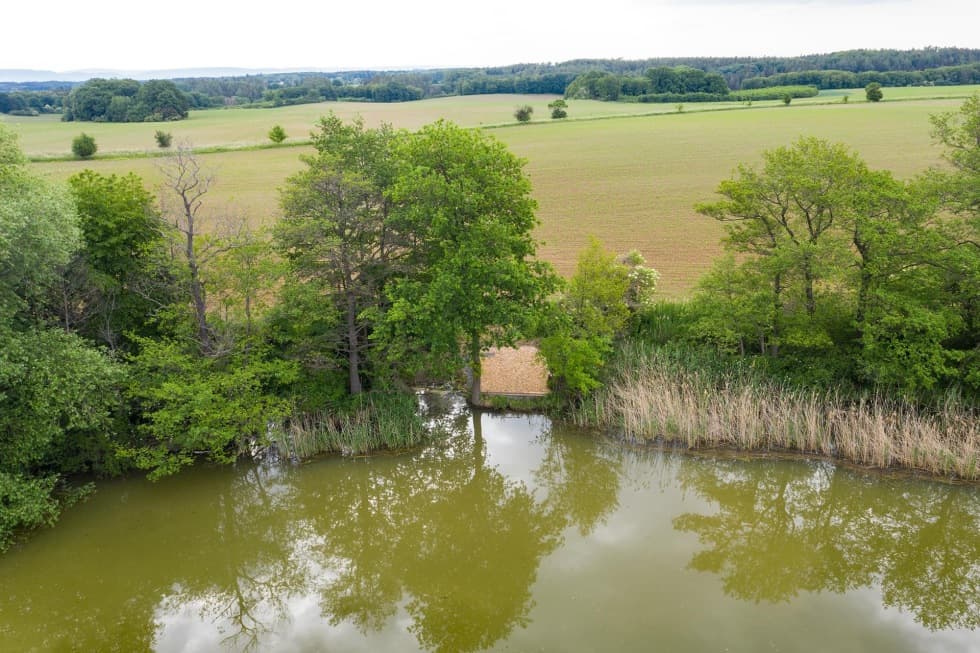 Swim #03 can be fished with 2 anglers and right next to it is swim #03+, which can accommodate 2 more anglers.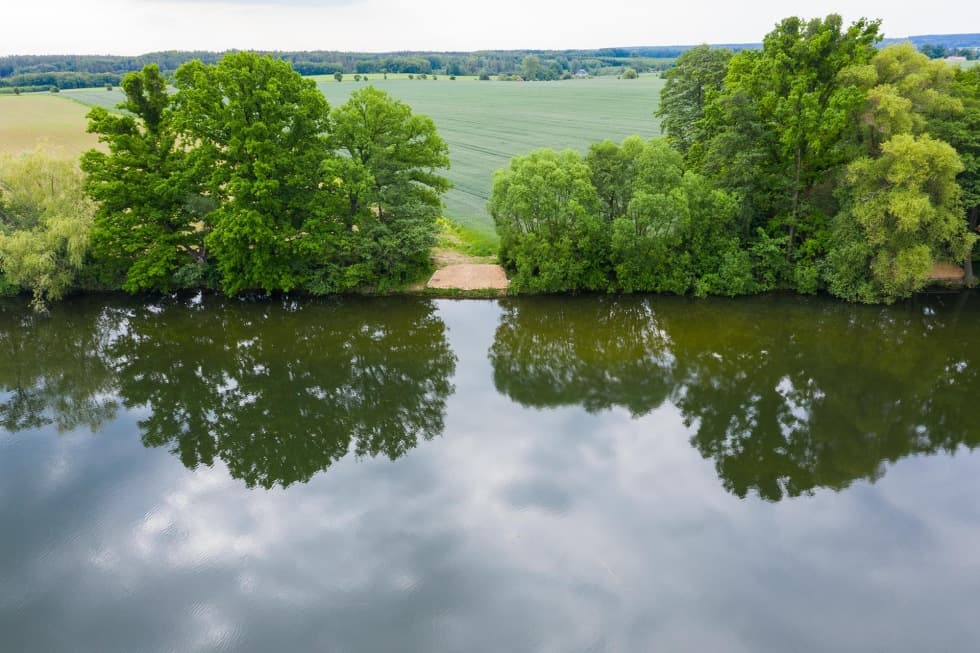 Swim #04 can be fished with 2 anglers and right next to it is swim #04+, which can accommodate 2 more anglers.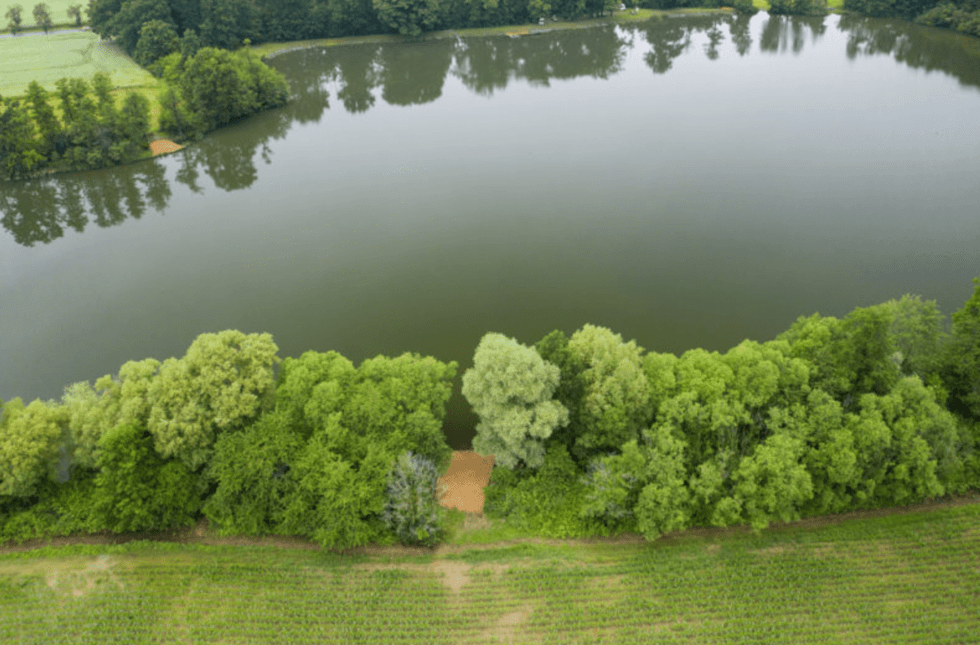 The swim is suitable for a fishing group of 3 anglers maximum.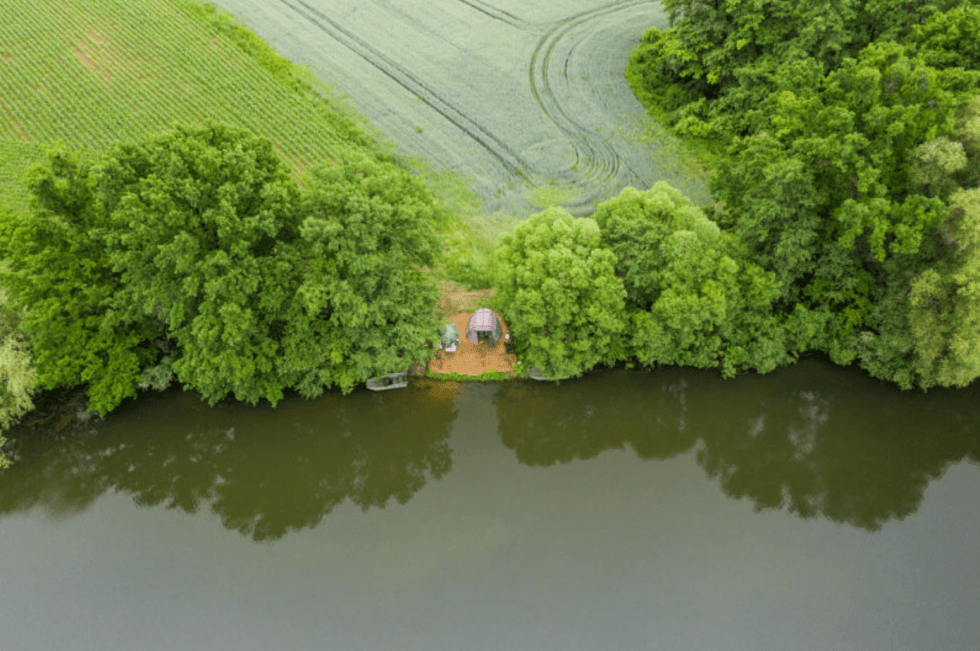 The fswim number 6 can be fished with 2 anglers and right next to it, about 30 meters to the south, there is a swimt 6+, which can accommodate 2 more anglers.
VIP place for the best anglers.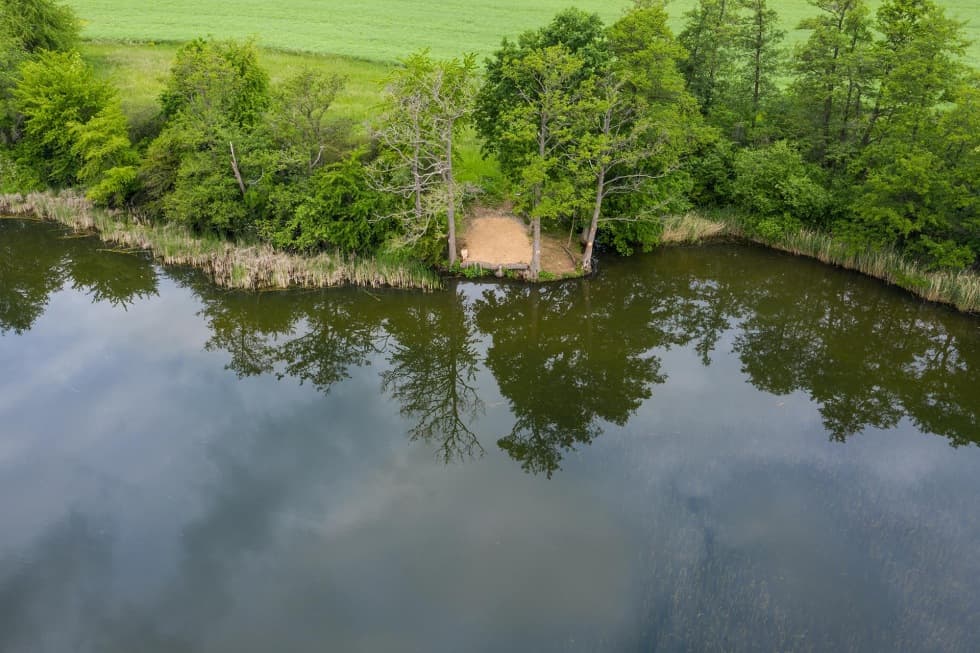 Ideal swimfor loners, but the place is big enough for 3 anglers.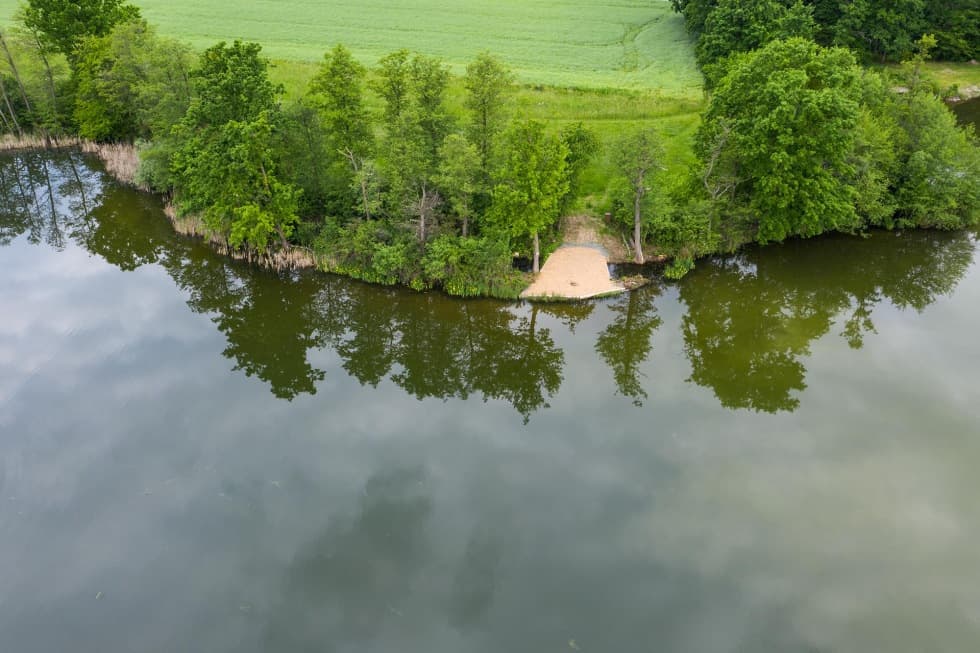 This swimis ideal for 2 anglers..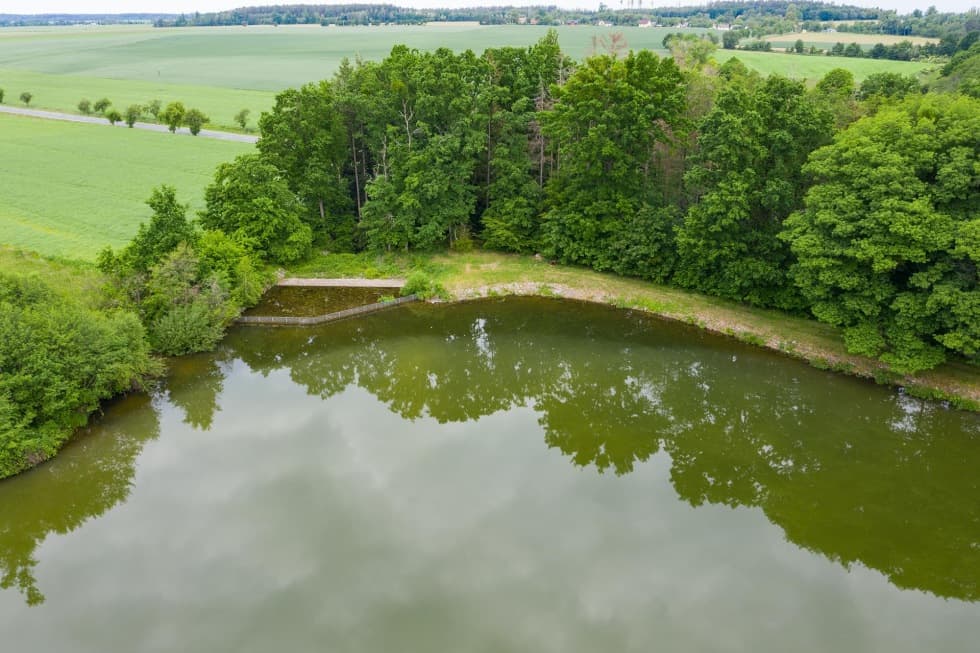 The swim is suitable for a maximum of 3 anglers.
Occupancy | Stay packages | Pricing
We have a new rule for 2023! Reservations can only be made for 3, 4 or 7 days. * start days are WED and SUN
The permit varies depending on the length of stay
1 -2 days ~43 EUR/day
3 -6 days – ~39 EUR/day
7 and more – ~35 EUR/day
Pier boarding is between 13:30 - 14:00. It is necessary to leave the hunting ground before 12:00.
The price includes:
parking in the parking lot

toilets and showers (at lake Katlov)

you can borrow mats, disinfection (clinic) and landing net

you can carge you battery or phone

good and experienced advice of our bailiff

Chcete mít povolenku ještě levnější? Pošlete nám na email info@katlov.com zprávu od vody z Vaší výpravy na jezero Katlov, Medenici nebo rybník Pohan. Postačí krátký text a pár fotografií Vašich úlovků a my Vám za to dáme slevu na Vaši další výpravu.
1 zpráva = sleva 10 %
2 zprávy = sleva 15 %
3 zprávy = sleva 20 %
4 zprávy = sleva 25 %
atd.
Maximální sleva může být až 50 %. Slevový kód je nutné využít v aktuálním roce. Lze tak udělat i objednávku do dalšího roku. Platnost kódu vždy končí k 31. 12. daného roku.
Ceník je platný od 28. 1. 2020.
Lake Medenice fishing rules
By entering the site visitor agrees with these regulations:
Fishing permit can be purchased from the caretaker by the entrance. The permit can be purchased for one person or it is possible rent the whole lake for group of persons who prefer privacy. Person fishing on Medenice lake does not have to be a Fishing licence holder,

it is permited to catch on three rods each with single rig with one siple hook. Hooks Long Shank is forbidden!

the rig must be straight non fixed so when the fish breaks the lead slides out of the line. Feeders amethodmixes are permited, but must be atached on a straight non fixed rig.

whilst carp fishing on Lake Medenice, back leads are to be used at all times. Please only use Captive or free running back leads .

the minimal strenght of line is 0,30 mm. It is necessary used shock line, minimally of strange 0,50 mm.

it is mandatory to use pean forceps,

the only bait tipes alowed are boilies, pelets, corn and synthetic baits imitating theese baits,

as a feeding it is permited to use: boilies, pellets, boiled particles and method mix,

it is permited to place rig, feed and fight the fish from a boat,

marking the fishing spot is alowed only by the stick buoy,

always treat your catch with maximum care. For unhooking always use wet unhooking mat. Pour the fish by water all the time. All possible wounds must be tent by disinfectant. Treat fish with maximum care when you return it to the water,

leave your unhooking mat, weighting sack and landing net at home, we gladly lend you our equipment. We try to give our fish maximal care and by this arrangement we try to prevent to spread of any possible diseases, witch could be threat for our fish. Thank you for your understanding,

if you taking photos of your catch always kneel and hold the fish over the mat or you can hold the fish standing in the water. Allways take the photos of your fish immediately after catching, the photograph session can not be longer than 5 minutes. The carps heavier than 15 kg can be photographed only in the water. Please bring your own waders or you can rent it from us. Thank you for your understanding, we are just protecting good health of our fishes,

it is prohibited: to use braided lines as a shock leader, to use lead lines, to hold fish in a keepnet or sack, to use feeders made of wire, helicopter rig and hard rig. It is prohibited to feed by non boiled particles, legume, beans, milk prodicts, blood and live baits,

it is permited to stay in bivvy on the bank of the lake. If you want to stay with a dog, it is necessary to inform the caretaker before your arrival,

it is impossible to go to any spot by car so be prepared to transport by boat. We shall borrow you our NOE boat,

there are raptor fish in the lake. It is strictly prohibited to catch them by any method,

if you are going to leave your fishing place, dont leave your rods in the water. Everyone catches on maximum of three rods.
We wish you to enjoy your stay at banks of our beautiful lake and may you bring great experiences which you will remember for a long time.
Internal rules of Medenice
Parking is permited only on the parking lot,

for personal hygiene it is determined to use WC and the showers (at lake Katlov), these facilities are open 24 hours a day. Please keep the place clear for other users. It is strictly prohibited to use any kind of soaps, shampoos etc. in the lake,

using of larger amount of alcohol or any kind of drug is prohibited in all area of Medenice lake,

radio sets or TVs are permited, but noise can not exceed your fishing spot. Please respect others,

keep your place clean, when you are leaving the place should be in the same state asi it was before,

it is prohibited to cut trees or bushes in the whole area of the lake. Camp firing is permited only on determined places (or you can use your elevated grill, you can also rent this grill from our bailiff),

breaking any of these rules causes ordering out of the area without refundation. This person will not be allowed into the area in the future anymore,

if an angler except visitors, he must inform the caretaker before this visit arrives. The visitors can also leave ther cars only in a parking lot,

the operator has right to use any photographs and videorecords made by the visitors. These photos and videorecords can be used to promotion of the lake via journala web pakes etc.,

every visitor is responsible for his own stuff. Everyone is obliged to protect his stuff from damaging or stealing, this is valid even for the stuff stored in parked cars,

the operator is not responsible for wounds of persons caused by theeir own carelessness, or by overestimation of their own skills and physical strenght, or by breaking any of theese rules.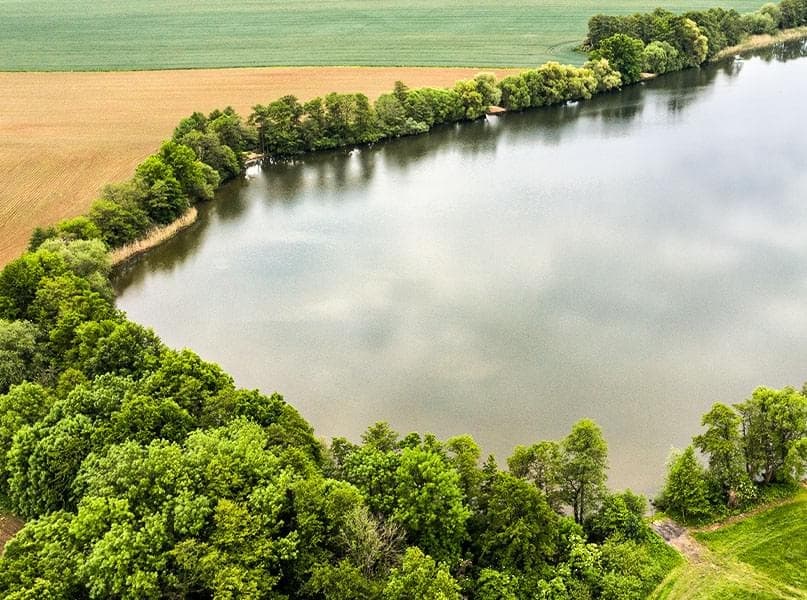 PARADISE FOR FISHERMEN,
A PARADISE FOR FISH
Lake Medenice is another private water of well-known sport fisherman Jakub Vágner.
You will find here a very interesting fish stock, but not overstocked water. Thanks to many years of experience we know that in this case less means always more. Our target is to create a paradise for fishermen, but also for fish. Every fish in the lake is so unique that will please the eye of even the most demanding fisherman. You will find beautiful and interesting forms of scales, mirrors and windrows weighing about 20 kg! This location is again very promising by its location, size and biotope. It can be expected that some carp will reach 30 kilograms in the upcoming years.
Our experienced guides will take care of your comfort and successful fishing.
How will you go ...
In the link below you have a preset navigation ...

Ukázat na mapě